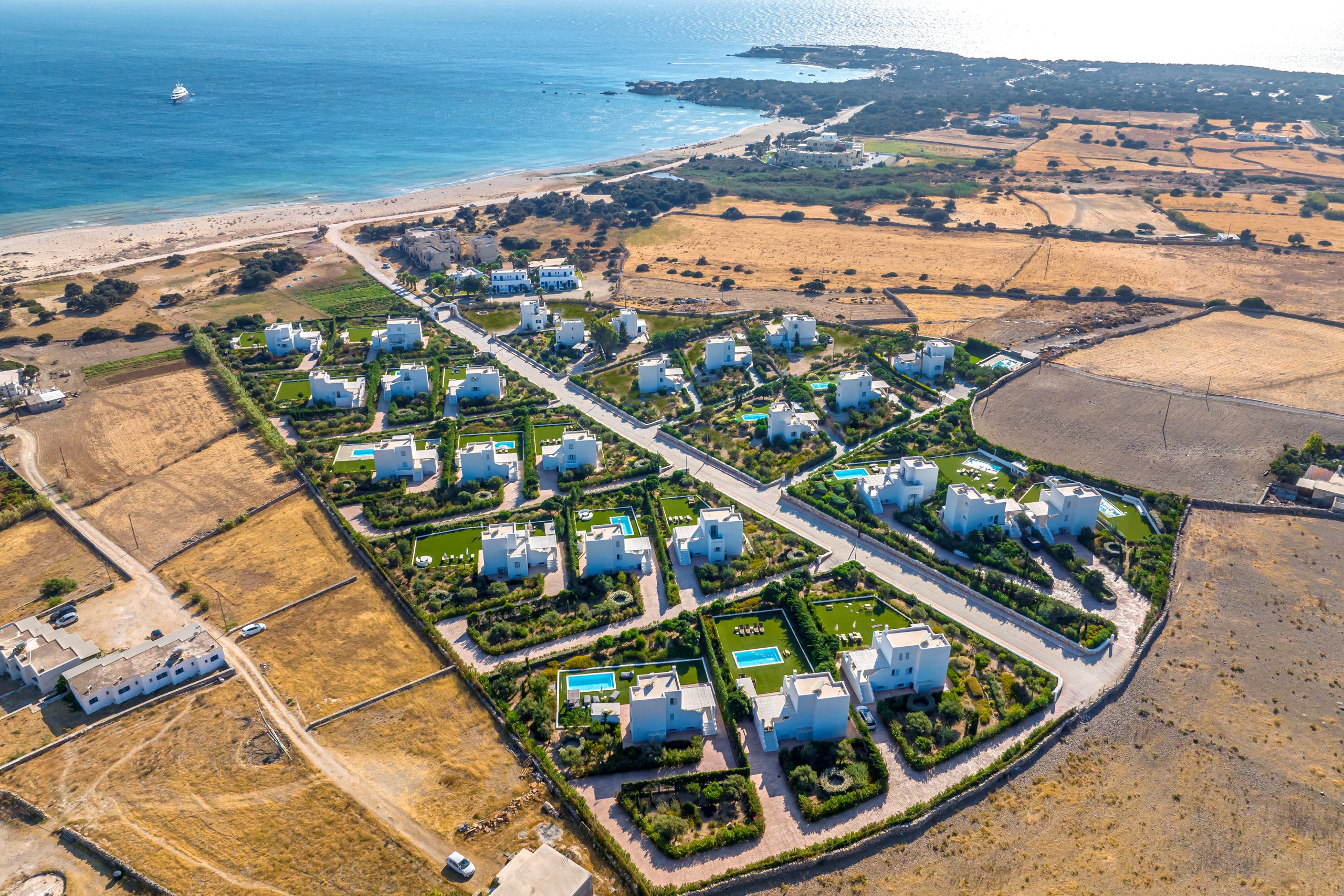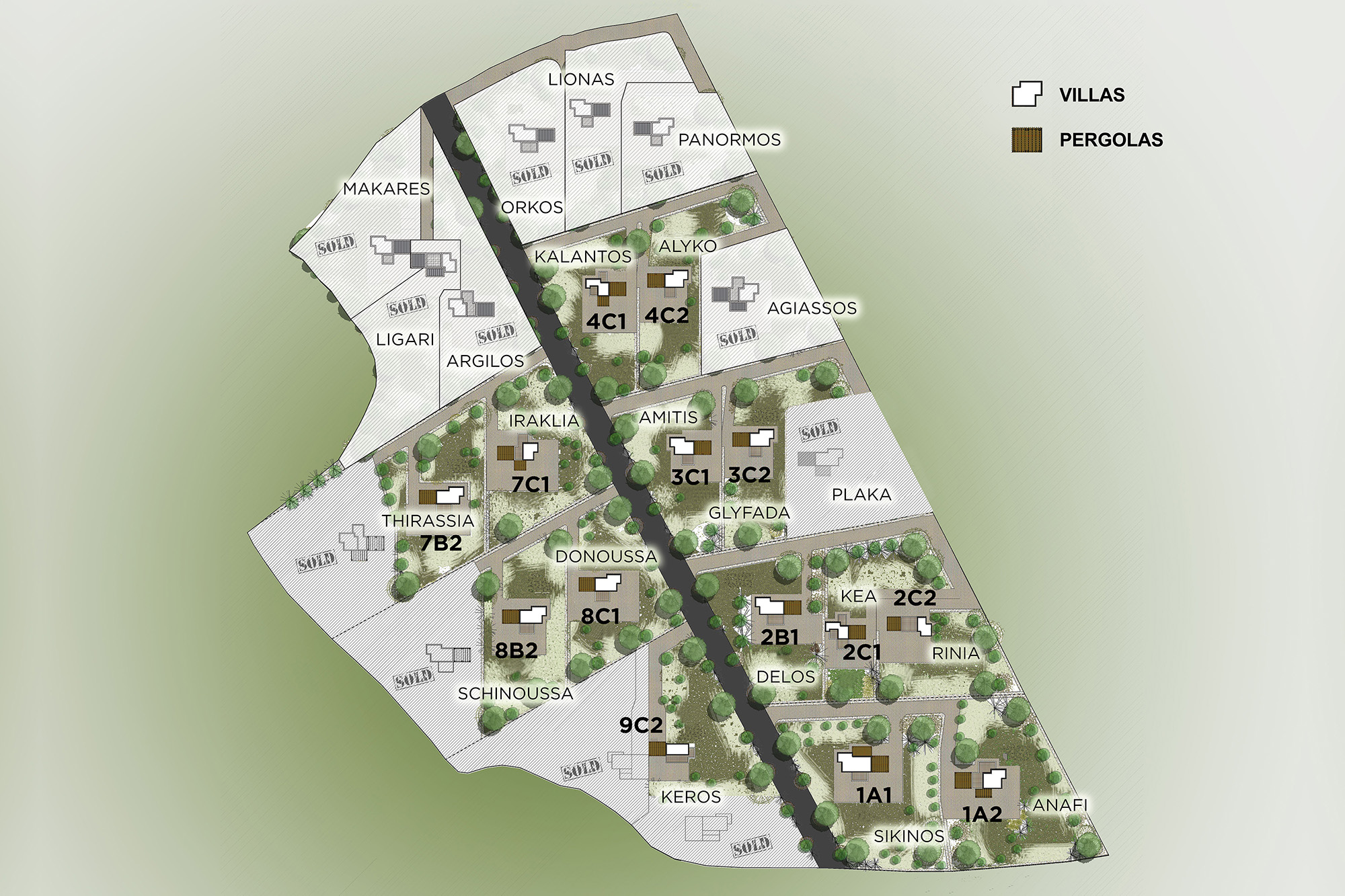 In the south-west coast of Naxos, at Pyrgaki, just 100 meters away from the sea, a complex of 26 independent holiday villas have been laid, ready to welcome you to a comfortable and pleasant stay. The panoramic view of the sea, the magnificent Cycladic natural landscape, the sheltered southern golden sand beach and the calmness of the area are ideal conditions all year round.
The resort is set at the end of a private lane, laid between the beach and the country road that connects Pyrgaki to Chora. All villas offer a panoramic view of the Aegean Sea. Each villa, ranging from 110 to 220 square meters, offers a three-storey maisonette, harmonically combining the simplicity of the Aegean architecture with modern construction and a contemporary perception of spacious and functional areas.
The neighborhood offers a fully equipped mini-market, a recently refurbished café-restaurant, traditional tavernas with exceptionally tasty Greek food and a luxury boutique hotel with all modern amenities.
Your own villa by the sea
In a quiet privileged location
Big Sweet has this island, virtuous are the faces of people, piles are shaped by melons, peaches, figs and the sea is calm. I looked at the people – never these people have been frightened by earthquakes or by Turks, and their eyes did not burn out.

Here freedom had extinguished the need for freedom, and life spread out as happy sleeping water. And if sometimes was discomposed, never rose tempest. Safety was the first gift of island that I felt as walking around Nàxos." (N. Kazantzakis, "Report to El.Greko")